What is business travel insurance and why is it important
?
As the economy has become increasingly globalised, international corporate travel has become an integral part of life for many businesses. Many UK businesses now trade with other countries and most people will need to travel for work at some point in their business life. 
It is not only important for businesses to take care of their employees, it is also a legal requirement as they have a duty of care to their staff. As a responsible business travel management company, Travelworx is only too aware of the different things which can and do go wrong on business trips. This is why we always recommend that our clients make sure they have adequate business travel insurance to protect their employees whilst travelling on business. 
What is business travel insurance
? 
Most businesses will already have insurance policies in place such as general liability insurance and worker's compensation insurance, which will cover the everyday needs of the business. Generally speaking, however, these types of policies will not cover employees when they travel for work on international business trips. There are many types of business travel insurance which will cover the requirements of employees when travelling for work. As with any insurance policy, it is important to check the details of the policy to make sure that it meets your business travel requirements. If your employees travel frequently then an annually renewable multi-trip policy is likely to be the best option. Costs will vary depending on the destinations for business travel, durations of business trips and the number of employees who need to be covered by the policy. They may also be affected by your business sector and the type of activities carried out by employees when travelling for work. 
Why is business travel insurance important
?
There are so many different factors which can affect business travel – it is relatively common that changes have to be made for many different reasons. It is vital for a business to take care of its employees, especially when they are travelling for work and are far from home. These are just some of the situations which may be covered and some of the many reasons why business travel insurance is important:
Business flights can be cancelled for all sorts of reasons – some may be affected by operational issues, others by adverse weather conditions forcing airport closures. One of the most important duties of a corporate travel management company such as Travelworx is making sure that your people are in the right place at the right time. Sometimes, this is not possible for reasons beyond our control, and when this occurs it is vital to have good quality business travel insurance in place to mitigate the costs involved in booking new business flights or making new travel arrangements. 
Accidents, illness and injury
When employees are travelling for work, the employer has a duty of care to look after them. Having business travel insurance in place is important so that emergency care can be provided in the case of accidents, illness or injury. It is important to know that wherever in the world your employees are travelling that they will get the best possible medical care and emergency assistance, without having to worry about the cost. 
These days, employees tend to travel with technology. Laptops and smartphones can be misplaced easily and are tempting to thieves and pickpockets. They are also often essential for those on business trips, so it makes sense to ensure that they are protected and can be replaced without too much fuss if lost or stolen. 
International incidents and emergencies
In recent years there have been so many different factors which have had completely unforeseen consequences for those on international corporate travel: volcanic ash clouds, global pandemics, terrorist incidents and more. Not all of these incidents will be covered by all business travel insurance policies, as some will inevitably fall under 'force majeure'  but a good policy will always help when the unexpected happens. 
During the coronavirus lockdown many business people have had to adapt to the online meeting. Those who hadn't even heard of Zoom now find themselves using it on a daily…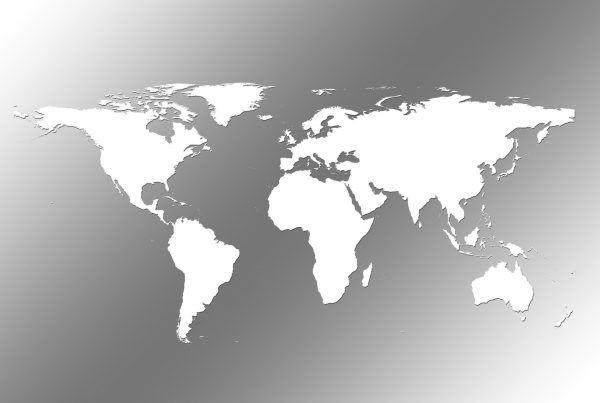 This period of flight restrictions and coronavirus lockdown has resulted in a rare period of time where almost no business travel is taking place. Whilst some businesses are busier than…
The world is in uncharted waters at the moment, and at the centre of everything is the travel industry. No one ever thought that they would see the day when…