If your business is considering working with a business travel agency for the first time, then it's natural that you will want to understand what are the benefits of a travel management company. If employees are used to arranging their own business travel then it will obviously feel like a big change to hand everything over to a professional travel management company. However, there are many reasons why this makes sense. 
Of course, it is very important to take your time and make your choice of business travel partner carefully. Choose a company such as Travelworx, which has plenty of experience. At Travelworx customer service is always our top consideration and each client is allocated a dedicated business travel account manager to ensure that its business is always handled by someone familiar with its people, its priorities and its corporate travel policy. 
If you're not sure about finding a business travel partner then have a look at the benefits of a travel management company:
Save Time and Money
It makes no sense for your employees to spend their time arranging their own business travel, when you could have an experienced business travel partner such as Travelworx to do it for you. Not only will your employees be able to concentrate on the job for which you pay them, ie on running your business, but you will also be able to reply on Travelworx's knowledge and expertise to save you money from day one. Travelworx has many years of experience in working with the aviation industry and we have gained unrivalled experience in booking flights and business accommodation worldwide. Our excellent connections allow us to secure better prices and our travel know-how means that you will always get the best business travel services possible within your budget. 
Travelworx will help you to find business hotels in the right location and to book the most efficient flight routes. This means that your employees will always be in the right place at the right time. A pro-active business travel partner like Travelworx will come up with solutions for improving your business travel, which you didn't even know existed. 
As the old cliché goes, time is money, so if improved flight connections mean that your employees spend less time abroad, then your business will automatically save money. 
During the coronavirus lockdown many business people have had to adapt to the online meeting. Those who hadn't even heard of Zoom now find themselves using it on a daily…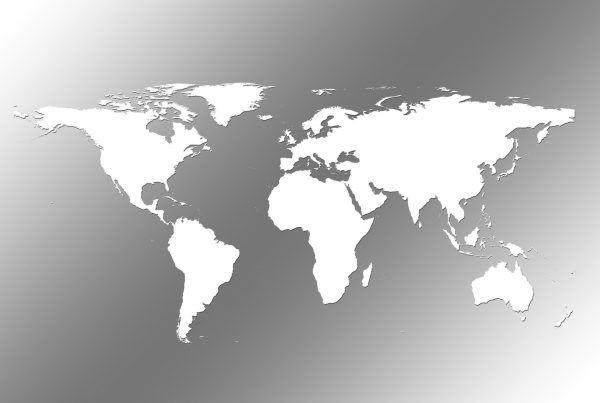 This period of flight restrictions and coronavirus lockdown has resulted in a rare period of time where almost no business travel is taking place. Whilst some businesses are busier than…
The world is in uncharted waters at the moment, and at the centre of everything is the travel industry. No one ever thought that they would see the day when…
Improve the Business Travel Experience for Employees
These days, most businesses recognise that they have a duty of care to their employees. Obviously, if employees have a positive experience whilst on international corporate travel, they are much more likely to work efficiently, as well as wanting to stay and work with the business for the long term. If employees make their own business travel arrangements, then what happens when something goes wrong? There is no one there to deal with missed flights, or cancelling hotel bookings if there is a last-minute change in plans.
One of the biggest benefits of a travel management company such as Travelworx is that there is always someone on hand to deal with any problems. Travelworx offers around-the-clock service. Our team is on-call 24 hours a day, 7 days a week and 365 days a year. Having worked with aviation companies for many years, to look after their crew arrangements, we have unparalleled experience in dealing with last-minute changes, delays and all sorts of unforeseen circumstances. As a result, we are extremely flexible.
We always try to make arrangements as flexible as possible so that changes or cancellations are not a disaster and don't result in huge additional expense or upheaval. When your employees are away working hard on overseas business travel, we can take the strain by making sure we are there to look after them on your behalf, whenever we are needed.
Accountability 
When your employees are all responsible for making their own company travel arrangements it is very hard to keep track of the bigger picture – to know who is where when, and to know how much they have spent and on what. One of the benefits of a travel management company is that everything is organised by one company in one place. At Travelworx we provide business trip estimates so that you know how much each business trip will cost and can make your decisions accordingly. Your accounts department will no longer have to waste time chasing up business travel expenses, we will provide one comprehensive invoice covering all of your arrangements. We can use your references to make sure that you can easily match the expense with the department or client which will be paying for it. At Travelworx, we work with you to ensure that not only the planning and the business travel itself but also the paperwork are made easier and quicker.
If you are still not sure what are the benefits of a travel management company, then get in touch with us at Travelworx to have an introductory chat about how we can benefit you and your organisation.