How can we define what are business hotels?
These days, it feels as if everything is being redefined and that, in fact, there is really no such thing as a standard business hotel. As in every aspect of  corporate travel, boundaries have become blurred as travel becomes more accessible. Business travellers are almost as likely to fly with a low-cost airline as they are to be sitting in a standard business class compartment of a national-flag-carrier airline. Similarly, rather than prioritising 5-star luxury, many business travellers prefer the comfort of staying in an apartment, where they have more flexibility and a 'home from home' feeling. 
It is not enough, however, to leave such decisions to the individual whims of your employees. Defining what are business hotels in terms of your own business is an essential part of any corporate travel policy, so it is worth spending some time reflecting on the potential issues which may affect your business and your employees when staying away from home on business trips.
Cost of Business Hotels
Inevitably, the cost of staying in business hotels will form a large proportion of your corporate travel budget. In order to keep a lid on business travel expenses, it is important to consider how to integrate cost into your corporate travel policy accommodation costs vary enormously depending on the part of the world to which your employees are travelling. It is also important to consider that some aspects such as breakfast or internet access are routinely included in the cost of a night's stay in a business hotel in some countries, but not in others. It is also worthwhile considering how you will communicate the details to employees. It is always better to spell things out in order to avoid misunderstandings, so it is best to be clear whether extras such as drinks, dry-cleaning or phone calls made from a room are to be included in the company's cost or whether they are to be paid personally by the employee. 
An experienced corporate travel management company such as Travelworx can help you to avoid some of the pitfalls by sharing their experiences with you. They also have access to preferential rates for many hotels throughout the world, ensuring that you always get the best rates for your business hotel bookings. You can choose whether to access net hotel rates by paying a service fee, or whether you would rather access their services by paying a small commission on each booking. 
Location, location, location
Perhaps the most important factor when considering where to stay on business is the location of your business hotel. Maybe you have an early flight and need to stay close to the airport, or maybe you want to be within walking distance of your business meetings. Perhaps you will be spending an extra couple of days at the end of your trip to do some sightseeing and want to be close to sights and museums. Whatever your priorities, Travelworx will help you find the best location to ensure that you are wherever you need to be, on time, relaxed and refreshed. 
Travelworx also understands that international corporate travel arrangements can and do change. If a client has to cancel a meeting at the last-minute or a negotiation takes longer than planned, it isn't a problem. Travelworx has a team of dedicated travel professionals on hand around the clock to deal with any unexpected changes, with the minimum of fuss and the minimum of expense. They are on call to amend hotel bookings or reschedule flights as required.
Working environment
These days work environments are becoming much more diverse. Some people regularly work from home, others work in co-working spaces rather than in distinct offices. As part of this trend, many business hotels have changed the working environments which they offer their guests. Rather than simply adding a desk as part of the furniture in your guest room, many hotels now offer lobby spaces which double as co-working spaces, which can also be a great environment for an informal business meeting. Others have full-blown conference facilities or meeting rooms, which can be hired for more formal events, or for those which require greater levels of privacy. Whatever your requirements, you can rely on Travelworx to provide detailed information about the amenities provided by your business hotel. If required they can also assist in making arrangements for hiring meeting rooms or other business spaces. 
Concierge services
The best business hotels have someone on hand to assist with local arrangements such as booking the best restaurants, or securing tickets to take an important client to the latest theatre production or sporting event. Travelworx can help you to access concierge services and liaise with your business hotel to make sure that all of your requirements are met.
Leisure facilities
For longer stays in business hotels, it is not enough to ensure that corporate travellers can work whilst they are away, their leisure and relaxation needs also need to be met. Whether it's making sure that there is a spa on hand at the end of a long day of meetings, or whether it's a case of providing fitness facilities such as a gym or a swimming pool, Travelworx can find a business hotel to suit. 
Authenticity versus standardisation
When it comes to choosing a business hotel, it's really a matter of personal taste whether you prefer a chain hotel where you can be sure of certain levels of service and standardised amenities, or whether you prefer a greater level of authenticity and more local colour. You can leave some choice up to your employees, or you can take the decision on a corporate level – which may also be integrated with your own brand values. International business travel isn't simply a matter of getting from A to B it's also deciding what type of experience you want your employees to have whilst they are away from home. Travelworx can use their many years of experience to ensure that your company finds the solutions best suited to your employees. 
Ultimately, there is no single way of defining what are business hotels – at Travelworx we see finding out the answer to this question as an ongoing process of better understanding the corporate travel needs of your company and your employees. 
During the coronavirus lockdown many business people have had to adapt to the online meeting. Those who hadn't even heard of Zoom now find themselves using it on a daily…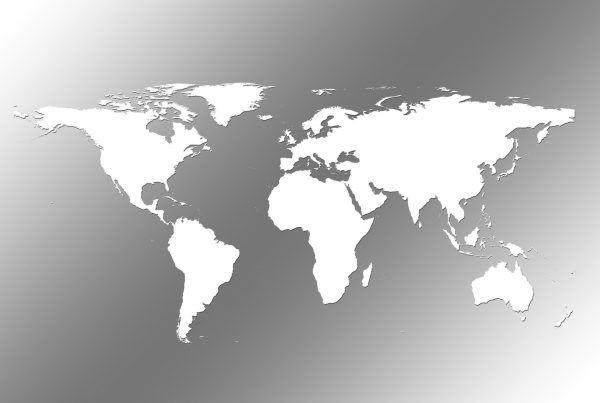 This period of flight restrictions and coronavirus lockdown has resulted in a rare period of time where almost no business travel is taking place. Whilst some businesses are busier than…
The world is in uncharted waters at the moment, and at the centre of everything is the travel industry. No one ever thought that they would see the day when…