It seems like this is one of those burning questions to which everyone is looking for the answers. A quick internet search reveals not what are some tips for managing business travel expenses but in fact lots and lots of tips on how to manage company travel expenses. You can read pages and pages full of top ten or even top twenty tips related to business travel expenses. You might glean some helpful information such as how to file your business travel receipts, or possibly some tips on how to find discount codes to save money on your hotel bookings. Honestly, though, we feel that you would be wasting your time. 
Forget all of those pages of information, we have just one tip for managing business travel expenses, which is, quite simply this – work with a good quality business travel management company like Travelworx. 
Our top tip for managing business travel expenses: let the professionals do it for you. 
Save time

Save money

Increase efficiency
It sounds counter intuitive, right? If I pay Travelworx to make my business travel arrangements how will that help me to manage my business travel expenses and actually save me money?
These are some of the reasons why you don't need tips for managing business travel expenses because if you work with  a professional company for your business travel management services, they will manage your business travel expenses for you:
Your staff can concentrate on running your business instead of wasting time booking company travel arrangements
This one is a no-brainer. Obviously you employ professionals to do a specific job of work i.e. to run your business. So why would you want them to spend their time booking business hotels or working out flight routes? It is not an efficient way of managing business travel expenses. It is so much better for your employees to concentrate on what they are good at and let us do what we are good at.
Our expert knowledge saves you time and money
Booking international corporate travel is what we at Travelworx do day in and day out. We will make sure that you are exactly where you need to be when you need to be there, and our efficiency means that you save on your business travel expenses.
We're better at planning trips
You might have a complicated itinerary involving multiple stopovers or have to get somewhere which is very tricky to reach. It could take one of your employees a long time to work out the best route and even longer to get it booked. What is more, you almost certainly won't pay the best price. It is notoriously difficult to book flights including multiple stopovers on airline websites. So, leave it to the experts at Travelworx. This is what we do day in and day out. We know how to get your people to where they need to be. This doesn't only save on business travel expenses, it also means that your time abroad on international corporate travel will be spent more efficiently meaning less time away from the office and overall savings for your company.
We get cheaper negotiated rates 
It's not just booking flights which we can do at more cost-effective rates, at Travelworx we also have cheaper rates for business hotels too. It makes sense that a business travel agency such as Travelworx,  which books business accommodation for many, many corporate clients who get a better rate than a business which just books for its own staff. Our savings will help you to manage and reduce your business travel expenses.
What about the practical stuff? In terms of paperwork, do you have some top tips for managing business travel expenses, how can you help us to deal with that?
No need to deal with travel receipts and payments to staff 
Instead of relying on staff to book business flights and accommodation at their own expense, or on their own company card, at Travelworx we can book it for you so everything comes through us. You will have one invoice which is carefully referenced so that you can see exactly what has been spent on which trip, which will really help with your business travel expense management. Your accounts department will definitely breathe a big sigh of relief – not to mention your employees who are probably fed up of having to claim back their company travel expenses each month. We can even provide you with a business trip estimate when you're still in the planning stages, so that you can have a good idea of what a business trip will cost, and whether it is a cost-effective option in terms of managing your business travel expenses overall. This is sure to reduce your overall costs for company travel. 
Easy payment options
You can choose the best way to manage your business travel expenses by choosing the best payment option for your company. We can work on a service fee, providing travel arrangements at cost, or we can add a commission to cover our charges. Either way, you will almost certainly end up saving on your business travel expenses when you look at the bigger picture. Whichever option you choose, we won't tie you into a contract, so you will only pay for what you book. 
During the coronavirus lockdown many business people have had to adapt to the online meeting. Those who hadn't even heard of Zoom now find themselves using it on a daily…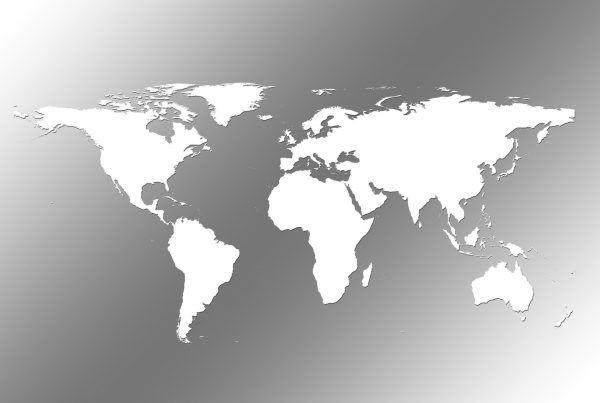 This period of flight restrictions and coronavirus lockdown has resulted in a rare period of time where almost no business travel is taking place. Whilst some businesses are busier than…
The world is in uncharted waters at the moment, and at the centre of everything is the travel industry. No one ever thought that they would see the day when…