This is one of those questions which we get asked all the time. Fortunately, with our many years of experience organising international corporate travel, at Travelworx we are very well placed to answer this question. As an experienced team of business travel managers we like to think we have seen it all – well, almost all – there's always something new and unexpected to keep us on our toes! It doesn't matter whether you have been travelling for work for many years, or whether it's your first experience of international corporate travel, these business travel hacks will help you feel professional and in control. 
Make a list
When you are travelling for work, it really pays to be organised. Check-lists are great for making sure that you haven't forgotten anything. It's up to your own personal preference whether you like your list to be scribbled by hand, on your phone or simply in your head. Either way, you should run through the following before and during your business trip to make sure you stay on top of everything
Is your passport in date? Do you need a visa? Have you printed out all copies of your travel documents in case you can't get online at the airport? Have you got a copy of your passport stored online in case you lose it whilst travelling for work? Keep your essential travel documents separate from the rest of your luggage in a wallet or small bag and you will always know where they are.
Having a list of things you always need – chargers, travel adaptors, toiletries, medication, business cards – will really help to make sure that you don't forget anything essential when you're packing for your business trip.
When you're rushing around to get to business meetings or to check out of your business hotel on time it's easy to leave things behind. Have a checklist to complete before you leave each hotel room – open the wardrobes and drawers to make sure you haven't left anything; have a quick look under the bed and in the bed clothes to make sure nothing has fallen off the bed or got buried under the duvet; check the bathroom – it's annoyingly easy to leave your toothbrush behind; check all plug sockets to make sure you haven't left a charger or adaptor plugged in; and finally look behind all the doors to make sure you haven't left a coat or dressing gown hanging there. Running through a check-list will make sure you don't leave anything behind at your business hotel. It can be a huge waste of time to chase up misplaced belongings or search for replacements.
Pack smart, travel light
There's nothing worse when travelling for work than being loaded down with a huge suitcase. If at all possible, travel with hand luggage only to avoid waiting around for your baggage to be delivered to the carousel. This also reduces the risk of your baggage being lost or damaged. Good planning is the essence of efficient packing – really think about where you will be going and what you will do when you are away. Wear your bulkiest clothes for travelling. If you're only away for a few days, you can probably get away with one suit and pair of shoes, then pack clean shirts or tops and underwear, which won't take up a huge amount of space. 
Your suitcase is your most important business travel accessory, and a good carry-on is invaluable. Check that it is the right size to fulfil airline cabin baggage regulations and that it will fit in the overhead bin or under your seat. It helps if it has zippered compartments for easy access. 
Invest in the best b

usiness travel accessories
Building up a store of great business travel accessories will help you to pack more efficiently – packing cubes are great for easy organisation; a universal adaptor ensures you can get your devices charged wherever you end up; a collapsible water bottle saves space and is environmentally friendly.
Stay healthy
Travelling for work can be exhausting, especially when you have a busy schedule with stops in many different destinations. It's important to look after yourself when on a business trip. Make sure you find opportunities to eat properly. It's easy to grab snacks and fast food but it's much better for you if you can make time for healthier eating. If you think this is going to be tricky, then it's a good idea to take some healthy snacks such as nuts or dried fruit with you – obviously, check first to make sure there are no restrictions on taking them into your destination. Alternatively, stock up on healthy treats when you arrive before you get swallowed up by meetings. If you have lots of business lunches and dinners in your schedule, try to choose healthier options on the menu. Where possible, try to avoid drinking alcohol as this can also make it harder to sleep. 
It's very important to make sure that you sleep properly whilst you are travelling for work. Some people like to take a scented candle or room spray to remind them of home and make them feel more relaxed. Others need to build exercise into their business travel routine. This could be as simple as stretches, which can be done in your business hotel room. Alternatively, find time for a quick run first thing in the morning before your meeting schedule starts, or perhaps a swim in the hotel pool or a relaxing spa treatment when you return in the evening. The important thing is to know yourself and to plan your business trip to make sure you stay healthy and energised. You won't be much use in business meetings if you're not on top of your game!
Expect the unexpected
One thing we have learned from our many years of organising international corporate travel for our busy clients is that things can always change. Business flights may be cancelled or rerouted, meetings may be rescheduled. As a business travel management company, Travelworx always tries to plan for these eventualities, to make sure that disruption is minimised and costs kept to a minimum. It really does help, however, when our clients also understand that such things can happen. It is much less stressful for everyone if you can learn as a business traveller that sometimes you have to go with the flow. No matter how well we prepare, some things are completely out of our control – although it is, thankfully, rare, business trips can be affected by factors such as natural disasters, terrorist attacks and global pandemics.
Even if you're just dealing with a minor flight delay, having a positive and flexible attitude makes you feel much less stressed and more relaxed.
During the coronavirus lockdown many business people have had to adapt to the online meeting. Those who hadn't even heard of Zoom now find themselves using it on a daily…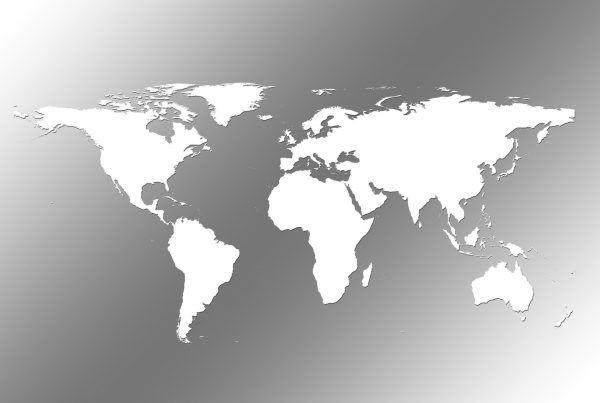 This period of flight restrictions and coronavirus lockdown has resulted in a rare period of time where almost no business travel is taking place. Whilst some businesses are busier than…
The world is in uncharted waters at the moment, and at the centre of everything is the travel industry. No one ever thought that they would see the day when…