As experts in business travel management one of the questions we are asked most often at Travelworx is: 'what are good tips to make business travel easy and painless?'
So, we thought we'd pool our business travel wisdom and give you our top ten tips to improve your life when travelling for work. 
1.
Check your itinerary before you travel
It sounds obvious but it's very important that you don't leave it to the last minute to check your business trip itinerary. Make sure you know where you will be when and who is going to meet you. Look through it in plenty of time in case you have any questions which you need to ask your corporate travel organiser. 
2.
Check your passport and make sure you are aware of any visa requirements
It's amazing how many people don't check their passport expiry date, or forget that they have arranged to send it off for a visa application just before another business trip. Make sure you have your passport, that it's in date and that you are fully aware of any visa regulations. If you are lucky, the business you work for will have a corporate travel management company, like Travelworx, to look after these details for you – but if you do have to check everything yourself, do make sure you do so in plenty of time before your business trip. 
3.
Make sure you have printed everything out – don't rely on devices
It's easy to get lulled into a false sense of security by our phones and laptops and the simplicity of storing everything online. Don't rely on having all of your documents on your phone. What will happen if it gets stolen or you get to the airport at the beginning of your business trip and find you can't get online? It may feel a little 20thcentury, but it is definitely better to be safe than sorry, as the old saying goes. Print out a copy of everything and keep it in your bag just in case. 
4.
Make sure all devices are fully charged
This one sounds like a no-brainer but all business travellers rely on phones and laptops, so make sure that they are fully charged before you leave home.   
5.
Take the right travel adaptors
If you're travelling for work you will be relying on your laptop and phone whilst you are away. Check what plug sockets your destination has and make sure you have the right adaptors to keep your devices fully charged during your business trip. It's best to get an international adaptor which covers all eventualities, then you won't even have to think about it.
6.
Keep your toiletries travel ready
If you travel for work frequently, then it really does save time to keep a sponge bag packed with your favourite toiletries in hand-luggage sizes. Put them in a see-through resealable bag so that they are ready to pull out when you go through airport security. It's better for the environment if you decant your favourite products into reusable containers for your business trip rather than buying new travel-sized toiletries each time. 
7.
Travel light
When you are on a business trip, the last thing you want to do is to be lugging around a huge suitcase. Wherever possible, make sure you travel with hand luggage only when travelling for work. Careful planning should mean that you don't need to take too much with you, and you won't waste a lot of time packing and unpacking. 
8.
Don't get complacent
When you spend most of your business life travelling for work, it's easy to get complacent. That's when you can start to make mistakes – leaving a charger in your hotel room or not leaving for the airport in time.
9.
Make sure you have good quality
business travel insurance
Things can and do go wrong, so having good business travel insurance in place will always make sure that you are protected if they do.
10.
Know who to contact in an emergency
Before you set off on your business trip make sure you know who will be picking you up from the airport. If you get to your destination and there's no one there, what should you do? Who should you contact in an emergency? If you are lucky enough to work with a business travel management company like Travelworx, then all you have to do is pick up the phone and an expert will be on hand 24/7 to help with any problems. 
During the coronavirus lockdown many business people have had to adapt to the online meeting. Those who hadn't even heard of Zoom now find themselves using it on a daily…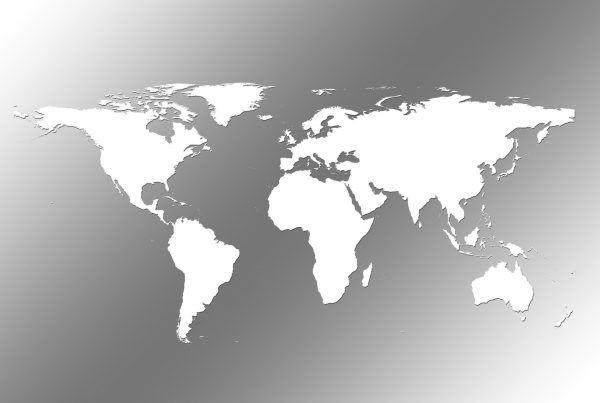 This period of flight restrictions and coronavirus lockdown has resulted in a rare period of time where almost no business travel is taking place. Whilst some businesses are busier than…
The world is in uncharted waters at the moment, and at the centre of everything is the travel industry. No one ever thought that they would see the day when…