Some people love travelling for work whilst others see it as a necessary evil. Whatever your attitude to business travel, I am sure we can all agree that efficiency and organisation are key. That's why so many businesses choose Travelworx as their corporate travel management company. They enjoy the peace of mind which comes from knowing that everything is organised and every little detail has been considered. 
Similarly, when you spend a lot of time on business trips, you don't want to be overwhelmed by packing. You want to be prepared for every eventuality whilst feeling that your business trip is stress-free. 
That's why we have put together a list of what are essential business travel accessories for the modern business traveller. These days there are always lots of new apps and technological innovations available, but we have stuck to the practical tried-and-tested accessories which make business travel just that little bit easier. 
1.    The perfect carry-on bag
The quickest route to a stress-free business trip is to travel with hand luggage only. The best way to achieve this is to spend some time researching and finding the perfect carry-on bag which will fit in the overhead locker, or under your seat. You will find this to be the top priority on anyone's list of essential business travel accessories.
2.    Packing cubes 
The best way to pack efficiently is to buy yourself some packing cubes, which are essentially clothes storage bags of different sizes. They can be zipped up to create lots of little compartments within your carry-on bag or suitcase. This helps to organise your clothes and also helps with easy access when you arrive at your business hotel.
3.    Travel bottles for cosmetics
If you're travelling with hand luggage only, then you need to remember the liquids rule. Buying travel sizes of your favourite cosmetics is not great for the environment, as it results in lots of unwanted plastic. Much better is to invest in a set of small travel bottles and containers for your cosmetics and toiletries. You can then decant enough for your business  trip from your full-sized bottle.
4.
Travel wallet 
When you're on a business trip it really helps to have all of your important documents together. You may be travelling to more than one country and be dealing with multiple boarding passes and a number of different currencies. A good travel wallet helps to keep everything organised. Ideally, you can slip it in to the outside pocket of your carry-on bag to take it out when you need it, or put it inside a small across the body bag or bum bag to combine security with easy access.
5.
Travel pillow
If you have a busy schedule when travelling for work then it's especially important that you are able to use the time when you are flying for some well-needed rest. The best way to ensure inflight comfort is to invest in a small inflatable pillow, which you can put around your neck or fasten to the seatbelt, to ensure that your head is in as comfortable a position as possible for sleeping and that you won't wake up with a stiff neck if you do manage to drop off. This is an essential business travel accessory if you want to arrive at your destination feeling refreshed and well rested.
6.
Protective laptop case
A laptop is probably your most important piece of equipment when travelling for work. All of the information you need for your business trip is likely to be stored on your laptop. Laptops can be surprisingly delicate so it is very important to protect your laptop when travelling. Invest in a good quality sleeve to insulate it from any knocks or damage and always make sure you keep it with you.
7.
Luggage tag
Most business travellers have fairly boring black or grey luggage. If you have had to check in your bag on your business trip, you may find that you struggle to identify it when faced with a parade of near-identical cases on the baggage carousel. One way to avoid this is to invest in a brightly coloured luggage tag, or simply tie your luggage tag to your case with a length of brightly coloured ribbon. It certainly won't be your most expensive business travel accessory, but it could well be one of the most  useful. For security, never put your address on your luggage tag, stick to your mobile phone number, it will be enough to track you down if your baggage goes astray. 
8.
Water bottle
These days, we're all trying to do our bit for the environment. Of course, there are some business travel destinations where tap water isn't safe to drink, which makes things a little trickier, but where it is safe to do so, it's much better to avoid buying plastic bottles every time you get thirsty. Travel instead with a refillable bottle which you can fill from drinking fountains once you have gone through security at the airport. To save space you can find clever collapsible bottles and drinking pouches which can be stored flat – a business travel accessory which saves you money and helps protect the environment too! 
9.
Universal adaptor
Keeping your devices fully charged is one of the thorniest problems faced by the business traveller. If you travel to lots of different destinations it's not always easy to keep on top of the kind of plugs which you require, and the last thing you need is to arrive somewhere late at night only to find that you can't charge your phone. The simplest way to avoid this is to purchase a universal adaptor to fit all types of plug sockets. This way you will always be sure of being able to charge your phone or laptop.
10.
Anti-bacterial wipes
If you're a regular business traveller you will know how easy it is to pick up germs on international business trips. One way of avoiding this is to travel with anti-bacterial wipes or hand gel so that you always have a way of cleaning your hands when you are travelling. You can use anti-bacterial wipes to wipe down the tray and any other hard surfaces on the aircraft, ensuring you aren't going to pick up any germs from the seat's previous occupant.
During the coronavirus lockdown many business people have had to adapt to the online meeting. Those who hadn't even heard of Zoom now find themselves using it on a daily…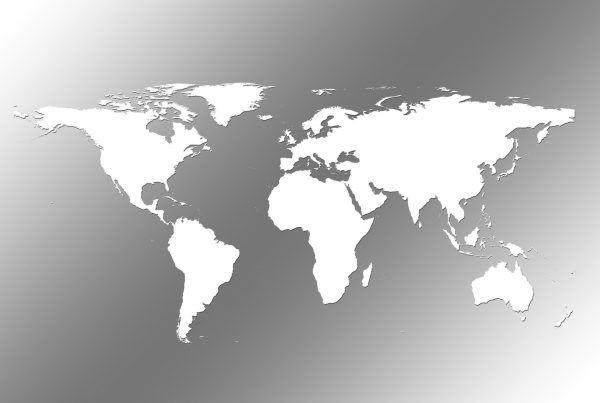 This period of flight restrictions and coronavirus lockdown has resulted in a rare period of time where almost no business travel is taking place. Whilst some businesses are busier than…
The world is in uncharted waters at the moment, and at the centre of everything is the travel industry. No one ever thought that they would see the day when…